San Antonio Wedding and Event Planners, Principles in Action, are always on the look-out for inspirations that can help brides and grooms to have their dream wedding! This year, trends are changing, and today we share another insight into grooms-wear for the men to take inspiration from!
Fitted suit or tuxedo-this seems to be the cause of dilemma to most of the grooms that come to me for advice or inspiration as to how to dress up. Of course, it is their big day too and they have as much a right to want to look good as the bride.
Sexy in a Shawl Collar
Yep, it's back! This classic tux-jacket combo gives a chic/handsome look to the groom-and perfect for the formal reception wear-when you are awaiting a large party (and might I add, influential!) If you are aiming for a sophisticated but simple look for big day, the shawl collar will give you that immaculate look for sure!
The Dashing Dinner Jackets
Well, dinner jackets can never get old. The good old Bond look still grows strong to date and if you are feeling a little retro, I say go for it! Black and ivory bring out the best on you so I suggest you stick to these colors when choosing a dinner jackets for yourself.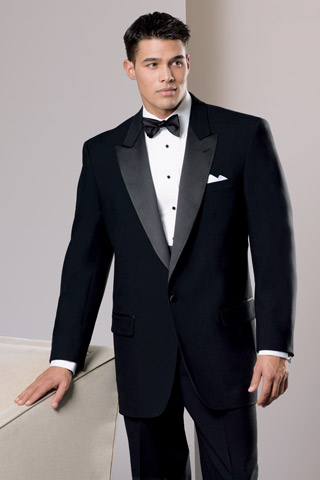 Scoring Twice
If the ladies can do it, why not you, grooms? Why stick to one dress all day and the evening when you can get comfortable in two. Get one made for the ceremony -and once you are at your reception area, change into comfortable clothes so you can relax with your friends. I admit, wearing the tux all evening can get tiresome, so loosen up and shake a leg at your comfort!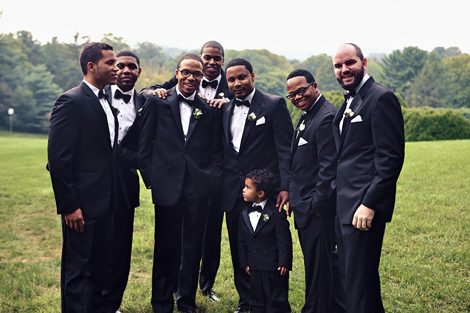 Uniform look is a big no no- try to spice up your look and of your groomsmen this year-Having fun should be at the hear of what you plan-after all it is YOUR big day!
Want more of our insight?

Join us at our facebook page or

Feel free to log in for more details,

Tweet us your plea!

Or E-mail us your query,

And connect with our team!