BNI.com conducted a survey in 2010 and found that more than half their respondents got over 70% of their business from word-of-mouth or referrals! Our networking events are a fantastic way to meet new business prospects, potential partners, and leverage relationships within your existing network for referrals. The thought of networking can be intimidating, awkward and unpleasant. Yet connecting with other professionals and making a positive impression is not only important for your business, it can be fun and exciting if approached with the right attitude. Join us and see this fabulous contemporary venue, try some fantastic food, network with your peers, and meet some brides.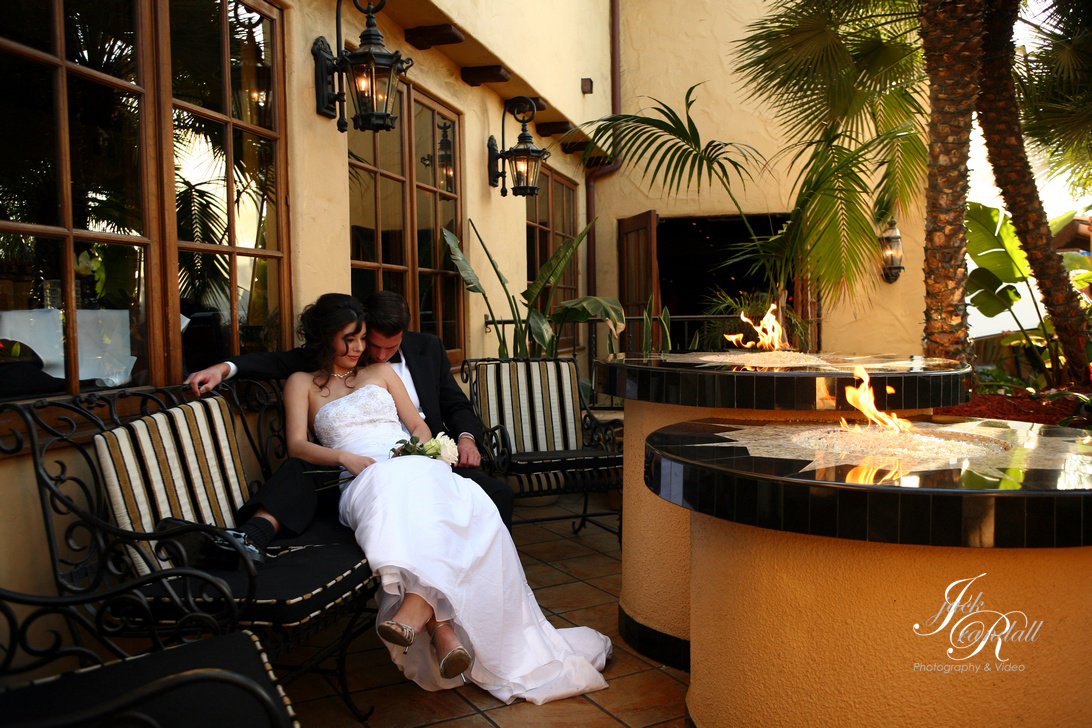 Let's Get Exotic at   Mozambique 
Mozambique Restaurant and Coastal Lounge brings the tastes and smells from the beaches of Mozambique to Laguna Beach – creating an unforgettable experience that is exotic and yet close to heart and home.  With several rooms to choose from, including the beautiful Garden Patio that is perfect for a rehearsal dinner or small reception for 50, the Main Dining room that can seat 80 or be combined with the Garden Patio to seat 130 guests, the Durban room seating up to 50 guests and  the Rooftop Sheeben Lounge offering beautiful sunsets and colorful backdrops for the most stunning and exotic photo ops!
Their specialty birds ... Beira, Tegwin and Pemba are always happy to greet guests!
Groom's Tungsten Ring from Diana & Co. Jewelry Designs (Value $300)

Taste the fabulous food from the chefs at Mozambique

Enjoy music with a South African Flare by DiJital Engagement

Make Memories with  Photography and Photobooth
Smell what's in bloom by our featured florist

See the beauty of Wonderland Dream Weddings, Josy's Events, and White Feathers Events
Play a little BlackJack with High Roller Casino's
Special deals from Diana & Company Jewelry Designs, Elegant Wind Waves, Premier Bridal Shows, Amazing Acrylics, Lia Sophia, BeYOUty by Jhoselyn, Time2Travel, and more!