Contact:
Jesse Blancas
c. 702.882.4982
jesseblancas@gmail.com
www.myspace.com/jesseblancaslv
I will personally make your COMPED dinner reservations for you at RARE120 or AGO in The Hard Rock Hotel & Casino. Your entire group of ladies will enjoy fine dinning free of charge.
You will also be added to the VIP guest-lists at both BODY ENGLISH & WASTED SPACE where you will be walked in. No Line/No Cover!!!!!!!!
Every Wednesday come enjoy the best of House music with world famous DJs! Also a complimentary OPEN BAR (Skyy Vodka) from 10:30pm - 11:30pm!!
Friday August 7th, Body English brings you CHAMPAGNE FRIDAYS with DJ MELO D. Ladies that arrive before Midnight drink free champagne.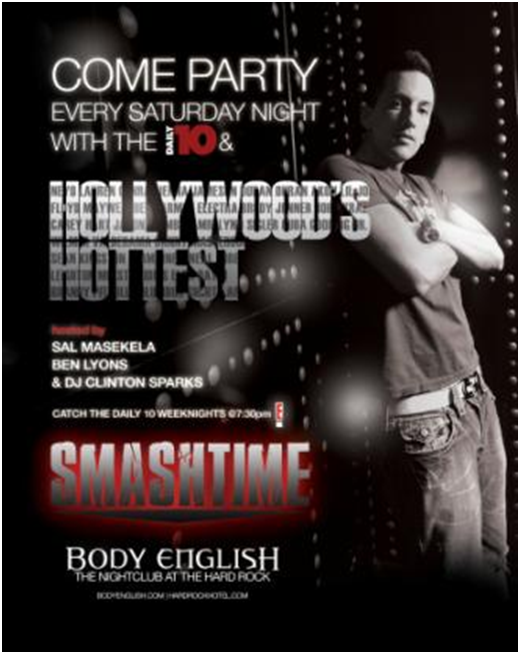 Every Saturday, E Entertainment Television and Smashtime Radio take over Body English for another night of celebrity and decadence. Come party with The Daily 10's Sal Masekela and Ben Lyons, The Hottest DJ in the country Clinton Sparks from Sirius Satellite's Shade 45 and HOLLYWOOD'S HOTTEST.






Every Sunday, Body English brings you SUNDAY SCHOOL ladies dressed in SCHOOLGIRL OUTFITS drink FREE CHAMPAGNE. Experience DEEPER in the Parlor with JACK LAFLEUR. Come party with us for the hottest party in town on the hottest night of the week.