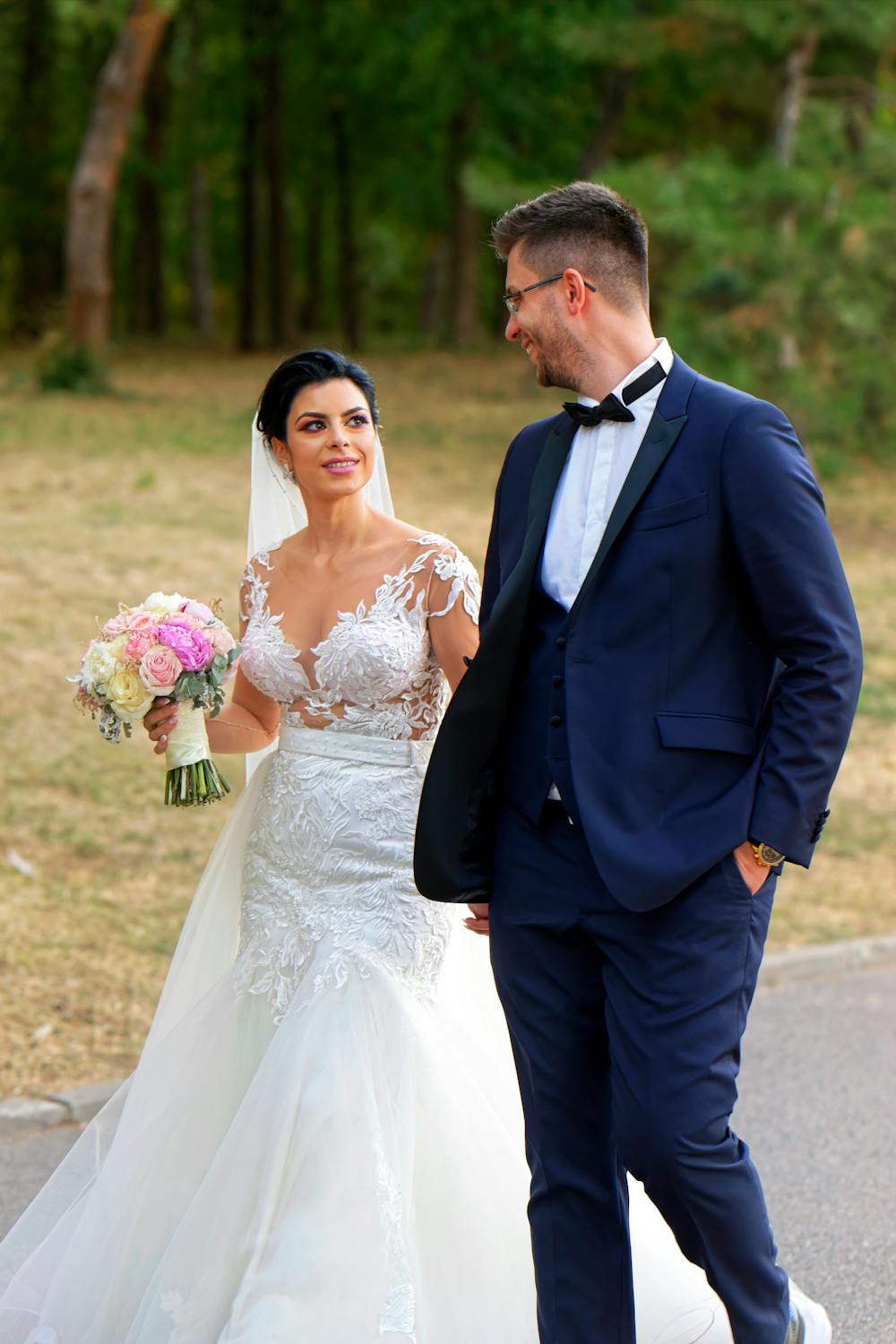 A backyard wedding is perfect for many couples. They can be lower on cost if you are on a budget, they can provide a sentimental feel that no other location can create, and they provide a great compromise for the couple who loves the outdoors but want their guests to be comfortable. Despite saying "I do" in the backyard you played as a child, keeping an outdoor wedding ceremony elegant is easier than you think.
Tents and Decor
One of the advantages of having your wedding in the backyard is the natural backdrop that is already there. However, adding a tent can, not only provide some shelter from the elements, but it can also help define the reception space, making it obvious where the dancing, the food, and the drinks are taking place. Tall centerpieces on the tables and decor hanging from the trees can add a visually interesting effect, and really turn your backyard into an elegant wonderland.
Lighting
Adding lighting to the backyard space for your wedding ceremony is one of the easiest ways to create a dramatic and elegant landscape. You can add strings of twinkle lights in the trees to add some romantic overhead lighting. Lanterns, tall candles, or batches of votive candles can all be elegantly arranged on the tables to provide enough light to your guests as the sun goes down.
Architectural Elements
The natural backdrop of your backyard can provide a wonderful setting for your wedding ceremony. However, by adding some architectural elements, you can create a much more elegant and visually interesting backdrop. Archways or vinyl gazebos are great additions to a backyard to add dimension and provide a special spot to actually say your "I dos". After your wedding, you can leave these up as a way to liven up your backyard and to remind you of the promises you made to each other there.
Florals
Whether real or synthetic, you can never have enough flowers at a wedding. A garden with flowers is ideal, but if they don't grow there, you can bring them. Add floral garlands to a gazebo and archway. Line the chair aisle with floral touches. Sprinkle the table and walkways with flower petals that match your color scheme. Leave small bouquets with clusters of votive candles on each table for an elegant and romantic feel.
Keeping your backyard wedding ceremony elegant is much easier than you think. By having your wedding in the backyard in the first place, you can save a lot of money on venue rental fees. That money can be put toward other things like tents or a vinyl gazebo to add dimension and elegance to your backyard wedding. Lighting and flowers can also create a whimsical and elegant scenery.