White landscapes, evergreen assortments, friends all bundled together in their wedding appropriate layers, gazing at you and your loved one in awe. What a beautiful picture this paints!
If you are planning your magic winter wedding, before you get to start, we wanted to provide you with some helpful tips to consider to help you pull off the ultimate winter wedding.
Prep Your Skin for the Winter Weather
Up your skincare routine ASAP before your wedding.
And think hydration, drink more water daily months before your special day, this will help to combat dryness so your makeup can glide on with ease on your wedding day.
Share Your Wedding Color Palette Ahead of Time
You can include an insert card in with your custom wedding invitations, suggesting guests wear a certain color to your wedding.
Because, winter season has a specific complementary color palette, featuring intense, icy colors. This means NO pastels as those will wash you out.
But wedding pictures is the one that you can look back and know that you thought of every detail.
So, try colors that are on the bolder side, like fuschia, bottle green, ice blue or cherry.
Keep Guests' Warm in Mind
If your wedding will take place outside, ensure that your guests are warm and comfort, leave hand warmers and blankets on chairs for guests.
For indoor reception, leave fuzzy socks and hot chocolate packets at reception tables.
You could also add a boost of warmth by maintaining a fire — whether it's outside or indoors — for family and friends to gather around.
Winter Wedding Timing Quicky Than Summer
Keep this in mind when setting your event's agenda.
Lighting may be scarce, so make sure to plan any outdoor portions of the day appropriately.
Use Non-Floral Elements to Spice Up Arrangements
Think layers of greenery, like potted evergreens, layered pine, birch branches, and berries. Given how many arrangements you have to construct — boutonnieres, centerpieces, bouquets, and other decor — this will help to give your wedding elements variety.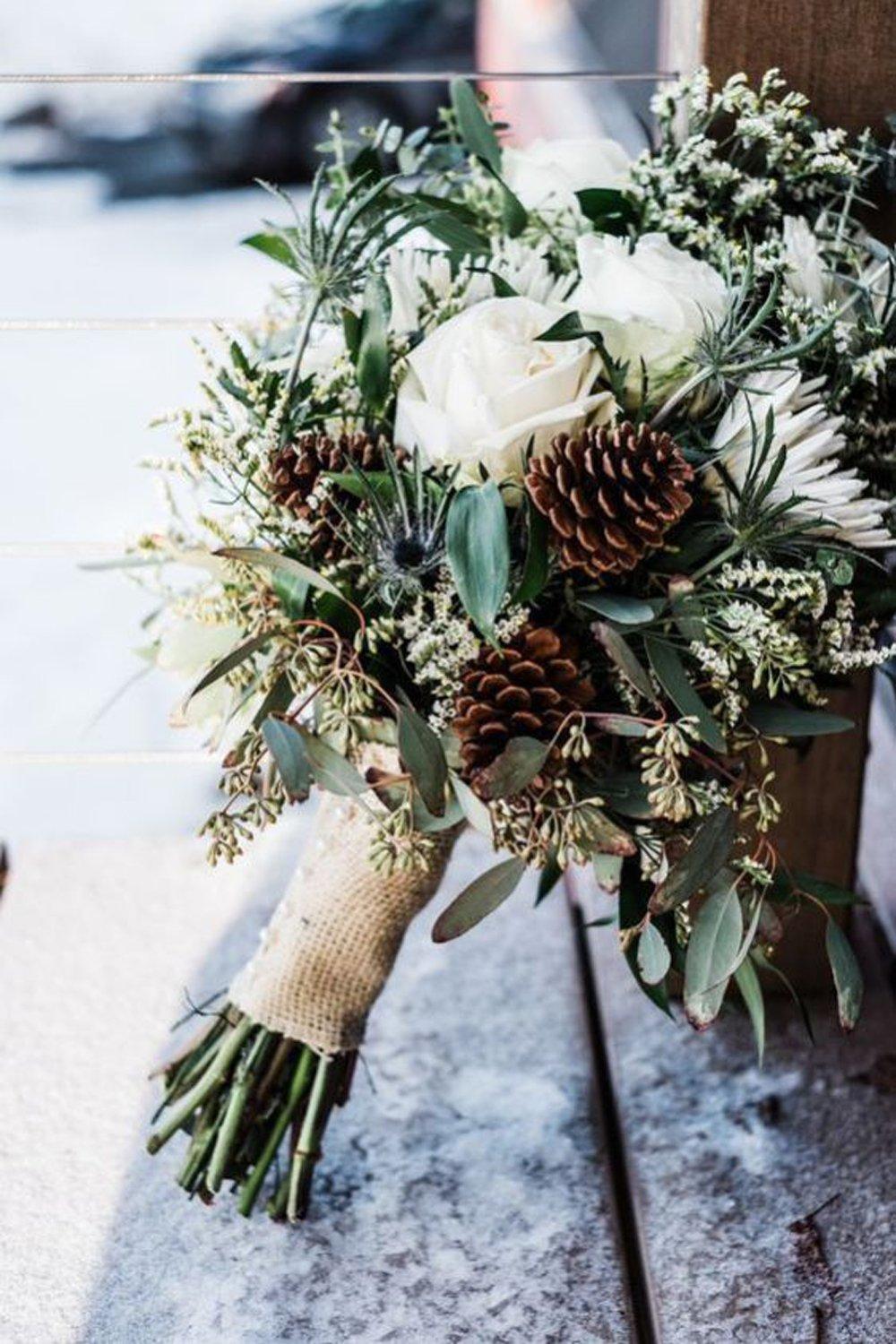 Wear A Long Sleeve Wedding Dress
Your warmth will also be something to keep in mind for the ceremony, especially if it's outside.
It's your day after all, you're able to be flexible with your big-day look, consider elegant sleeves or maybe even a shawl to keep you cozy.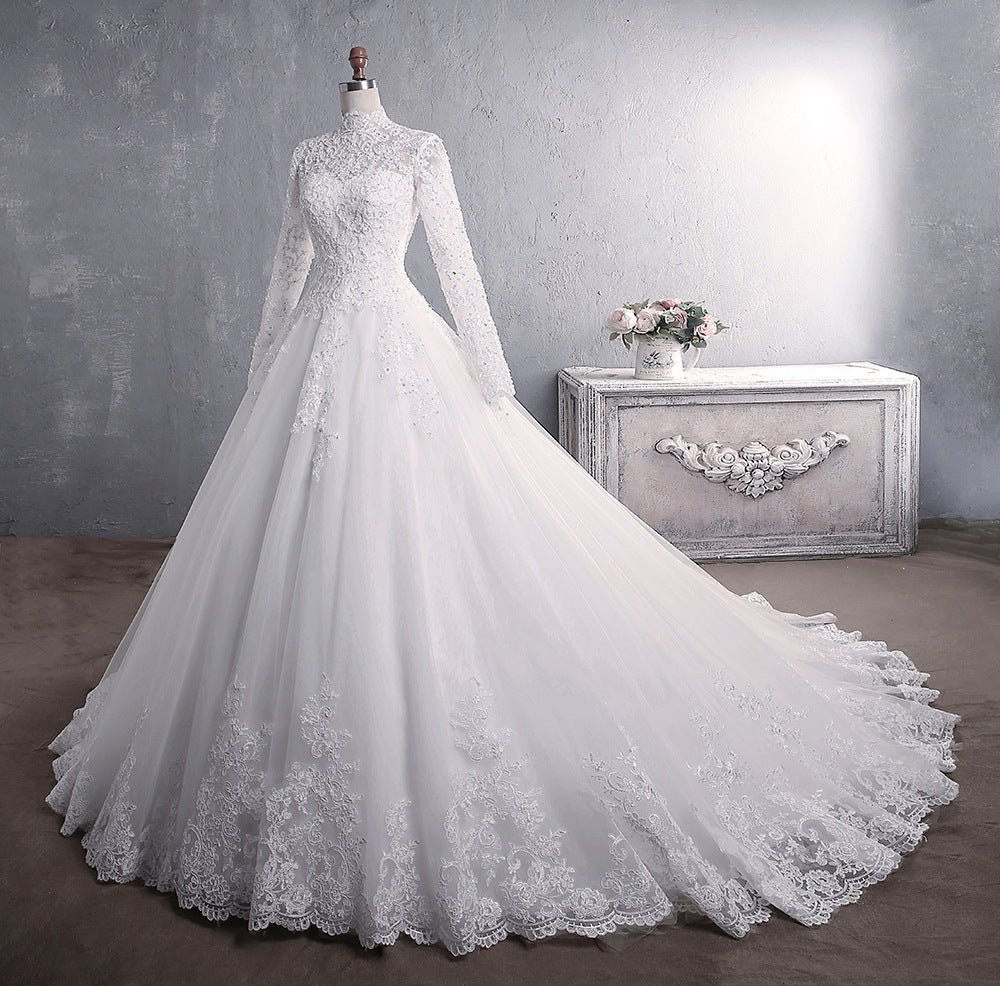 To Buy: High Collare Lace Wedding Gowns with Long Sleeves
Choose Winter Wedding Shoes Carefully
While heels tend to be traditional wedding attire, you can still choose some great shoe alternatives, like plain white or fur-lined booties.
Keep footwear in mind so you don't slip and fall walking down the aisle.
Serve Hot Drinks
Not only will these drink options warm your guests from the inside out, but they'll also make for some adorable photographic moments.
Including any of these helpful tips in your winter wedding to have a wondrous winter wedding.