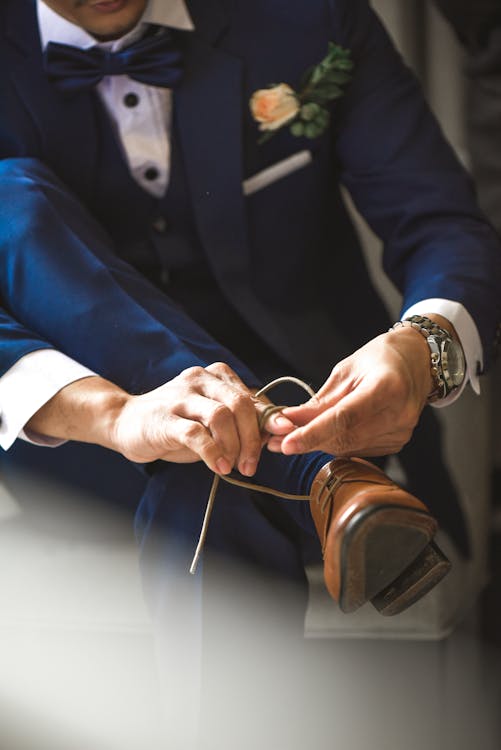 Getting married is understandably one of the biggest days of your life. It is also an event that seems to be largely focused on the bride and her needs, but one must not forget the groom. You have a desire to look your best as well. You want to remember this day for the rest of your life, so it is time to get prepared for every aspect of it. Much of that comes down to grooming. Here are five tricks to help you look your best on the big day.
Get Your Suit Tailor Made
Your suit is obviously one of the most important things that you contribute to the wedding, aside from the ring of course. You do not want to wear the suit that you had made for a high school prom. This is a once in a lifetime event, so treat it as such. You want a suit that is custom made for the way you look today. You will be thankful for how comfortable it fits as well. This investment can also be used for business interviews or future black tie events. Add colored lining for a personalized touch. Don't be afraid of a good fit and a unique color. Don't wear a fabric potato sack.
Get a Fresh Haircut
No matter what style you like your hair, your wedding day calls for a fresh cut. Feel free to consult your fiancé on this one. You do not want to shock her by arriving at the big event with some type of outlandish new style. At the same time, consult with the stylist and get something fresh that looks great.
Have a Fresh Shave
While you are at the barber, have a fresh shave. This is a delightful experience that will leave your entire face clear and ready for whatever comes your way. Naturally, the closer to the actual wedding time that you can have this done, the better.
Choose Your Cologne Wisely
You are going to be in that suit for a long time. You want to smell the part, and cologne certainly helps. At the same time, you do not want it to be too strong and overpowering. Choose your cologne wisely so that you smell great throughout the day and night. Wearing something that makes you feel confident will translate in  how you present yourself.
Treat Yourself to a Teeth Whitening
You are hopefully going to be smiling a lot at your wedding, particularly when the photographer is around. Get those pearly whites ready be visiting your dentist. Have a good cleaning done, and then treat yourself to a teeth whitening at the same time. Don't let self-consciousness stop you from a great smile on this happy day.
While there are many things that you can do to get ready for your wedding day, these five tricks will really help you stand out. Just think of all the pictures that are going to be taken of you on this day alone. You want to look your best so that you can remember every aspect of the event. Take your time, get yourself ready, and then have a grand 'ole time.