Weddings are wonderful, yet stressful events, and you know who is there to help you get yourself together during that turbulent period? Your bridesmaids, of course. To thank them for their help, it is customary to give them a gift. And since they are so special to you, you surely wouldn't want to buy generic ordinary presents for them, such as a pair of fake pearl earrings. The gifts for your bridesmaids should always remind them of your friendship and the celebration of your special day. So, with that in mind, here are some fun ways to personalise their gifts.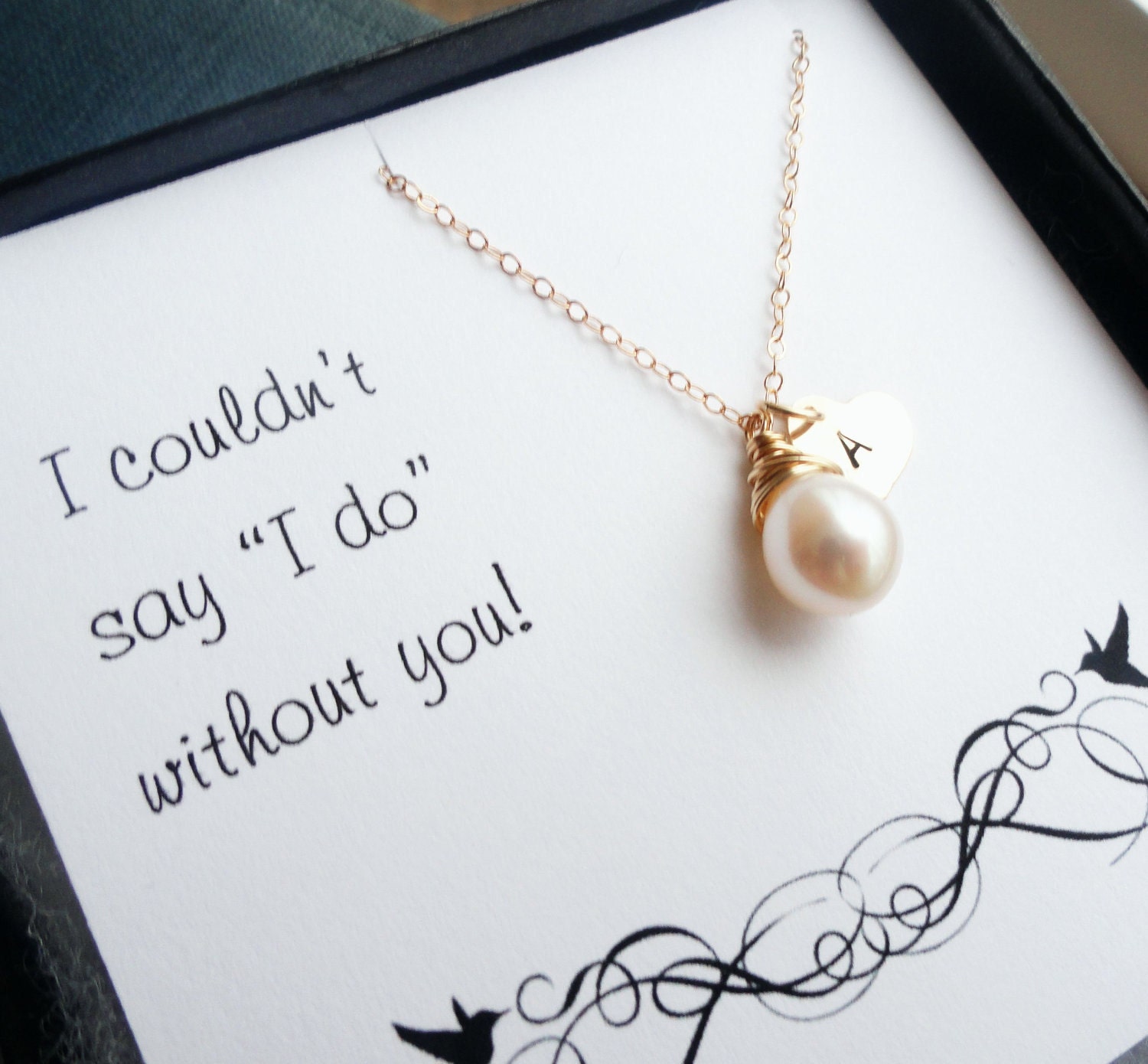 Some heroes don't wear capes, they wear robes
Your besties will be there to help you get ready for the ceremony. And you know who else is going to be there? The photographer. Why not use this chance to make some fantastic photos with you and your bridesmaids wearing cute robes with your names and roles (bride, maid of honour and bridesmaid) embroidered on the back? Adorable.
Hang in there, bridesmaid's dress
Bridesmaids' dresses are very special, and you don't want them to get all wrinkled up before they get the chance to wear them. Combine the beautiful and useful by giving them personalised dress hangers with their names on it, and, of course, an adorable satin bowtie.
We all cry at weddings…
Admit it, you have shed a tear or two during at least one wedding in your life. Don't doubt for a second that some of your bridesmaids will do the same. While you can't stop them from crying, you can give them a little something to do that with elegance – embroidered handkerchiefs.
Share your memories
There is a reason why you chose those girls to stand by you during the most important day of your life, and it is probably because you've made some great memories with them. They will surely appreciate you having those memories framed and wrapped as their bridesmaids' gifts.
Make the best toast
The most awaited moment of any wedding is when all the stress is done and when you can pop that champagne open and have fun. This is the moment you will share with your bridesmaids, so make it even more special with personalised champagne glasses.
All polished up
Customisation of gifts is a huge trend now, but did you know that in the sea of phenomenal personalised gifts you can even find nail polish with a message on the bottle? That's right, you can give your girlfriends a stylish nail polish with an inscription that will always remind them of your special day.
Matchy-matchy
Matching girlfriends' gifts will never go out of fashion, no matter whether we are talking about bracelets, necklaces or rings. All you need to do is make sure they have a symbolic meaning for you girls or that they are a representation of your big day.
Something for her sign
You can be a horoscope believer or non-believer, but everyone loves crystals. If you match those crystals with their Zodiac signs and pick a jewellery piece they love, you will show them just how much they mean to you.
A bookish gift
Aren't books the most amazing gifts? You can show someone just how well you know them by choosing a book, and even leaving your message and signature on the first page. Just pick a different book for each girl, or one that is universally loved.
Lip touching-up
Kisses, champagne, talking, cake… It all wears out a girl's lipstick. Help your bridesmaids look drop-dead-gorgeous throughout the day by giving each of them a lipstick shade that matches their complexion and outfit.
These were our top picks for fail-proof gifts for bridesmaids around the globe. With them, your special girlfriends will always remember the day when their friend tied the knot and when they were there to support her.