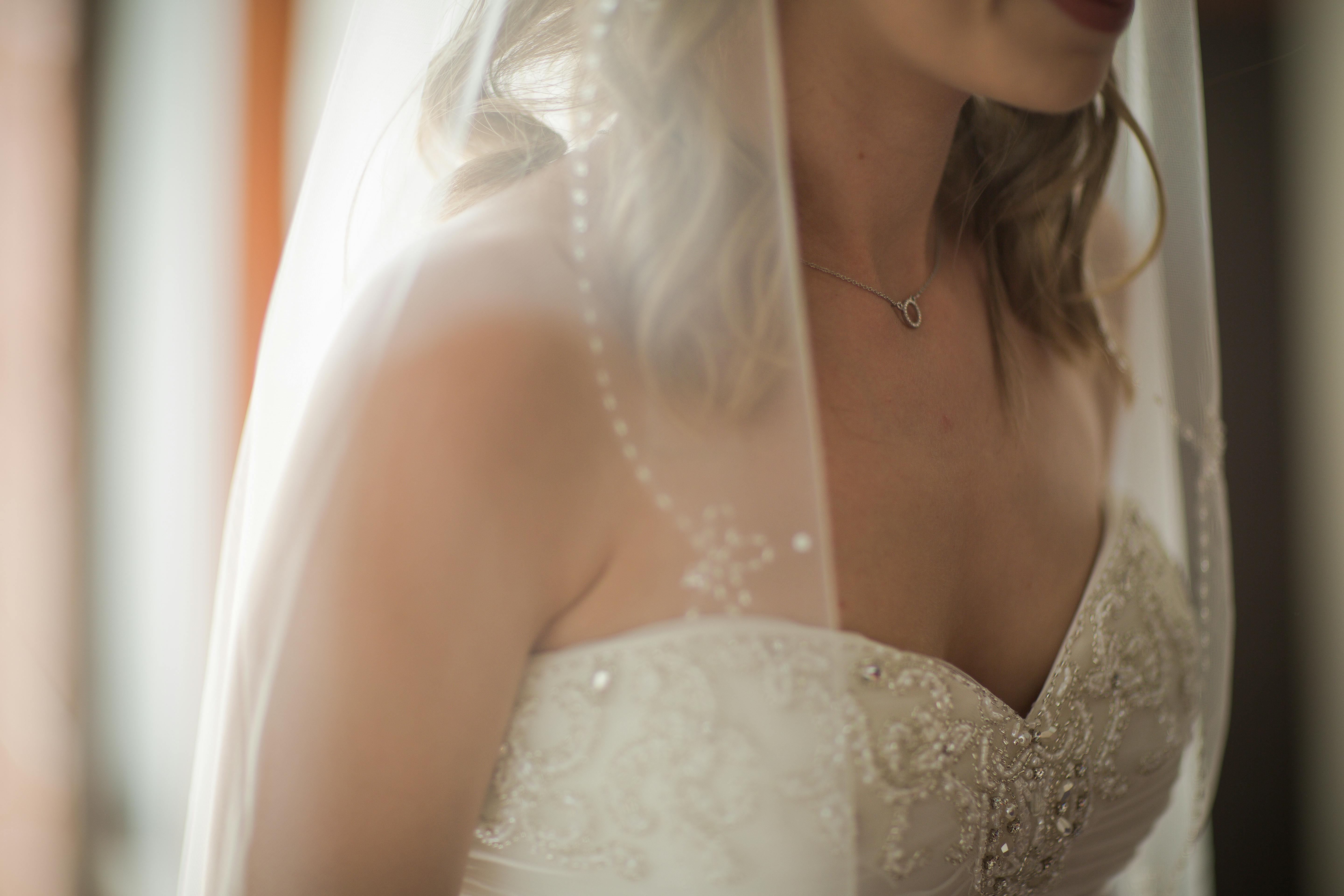 Pre-wedding jitters are a completely normal part of getting married. You have many questions racing through your head as you prepare for one of the biggest days of your life. Some of them are superficial, but some may be real concerns about marriage and your relationship. Additionally, you may have nerves over the wedding itself. A wedding is challenging to plan, and you may have never organized a party to that magnitude before. However, there are some helpful ways to calm your anxiety before you stroll down the aisle and say, "I do."
Get Your Rest
It's challenging to get a good night of shut-eye with a million thoughts pulsing through your mind, but plenty of sleep is vital. Sleep deprivation can actually increase your anxieties, and it can make you irritable and create more stress in the planning process.
If you're having trouble sleeping, you can try relaxing music or meditation, coupled with deep breathing. Lowering the temperature in your room can also help, as can aromatherapy. Alternately, you may want to first work through some of those heavy thoughts. Journaling or reading can help in this area.
Relax
While wedding prep can be exciting, it does not have to occupy every hour of the day. Take some time to hit the salon for a mani-pedi session, and sip on some wine. You can also schedule some activities that involve no stress like a stroll in the park or catching up on your favorite hobby. You do not have to get everything crossed off of your list in one day. Besides, sitting on the couch with some popcorn and your favorite movie is a better way to end the day.
Talk with Someone
We seek comfort with the people that are closest to us. Your family member or best friend can be a lending ear to your thoughts or frustrations throughout the process. Don't be afraid to lay it all out on the table. They can give you advice and encouragement as you explain your worries.
If might also be helpful to talk to a completely objective party as you work through your wedding jitters. While unconventional, people who are preparing for a big change in their lives often seek the advice of a psychic. Psychic readings probably won't tell you everything you want to know about the future, but they can help you figure out what exactly you're nervous about. Based on that, your psychic can reassure you or help you figure out how to work through the problem.
Things Don't Always Have to Be Perfect
If you expect every detail of your wedding to be flawless, you're setting yourself up for massive anxiety. Small details are likely to be minor bumps in the road, so save your energy for things that truly matter, like building a foundation of respect and love with your life partner. You will look back and laugh at the small details you were obsessive about.
Get Organized
A detailed plan of the timeline before your wedding can go great lengths to reducing your stress load. Coordinate all of your important steps from the bridal shower to the photographer. This will help ensure that nothing gets forgotten and will reduce your anxiety in the long run. Plan out everything that is important to you and the rest will fall into place naturally.
Embrace the nervousness that comes along with planning your big day. Tons of emotions will surface over the course of wedding planning and the wedding itself, and learning to keep them at bay will help you enjoy the process a lot more.