Your girlfriend is getting married and you're stunned when it comes to buying the perfect gift for the shower. Choosing the right gift for your friend's shower can be a real nightmare. The closer the friend is, the higher the expectations. Specifically, if it's your first time, you won't know where to start. On the other hand, if you've done this before, you may encounter a lack of inspiration and originality. Whichever the case, it can't hurt to hear some new ideas. We're here to chip in with a few of our own and help prevent your headache when it comes to choosing the right gift.
Photo ledge
Instead of buying a photo frame which is an absolute cliché, consider getting your friend a photo ledge for her dearest photos. Wooden ones are great for a natural look, especially if your friend's apartment has that vibe, with other wooden furniture or plants in the house. However, plastic, metal and other materials are also great options. It's up to you to take the interior design of her house in consideration before making the final decision. You can also put a few photos inside as suggestions, or not, it's your choice.
Be creative
You can put your own imagination to work if you'd like to make a special board for your friend and her spouse. You can create a map of their relationship with some photos and witty captions and comments. The more content, the better. You can fill the story in with some drawings or comics and funny stories. If you have some ideas, go for it. Everyone loves this type of gift as it's unique and extremely personal. It's a great way to preserve some amazing memories. In this case, there won't be any doubt that your friend will absolutely love it.
Packaging matters
You need to remember that bridal showers are all about presentation. This means you need to wrap your present in some sort of an extravagant way. Regardless of how amazing your gift may be, it needs to have an equally awesome wrapping. Otherwise, the effect of your gift will be far less impressive. So, crack your wrapping stash open and start digging. You need all the pomposity you can get. That means boxes, ropes and bows - the more the merrier. You can even get specially made personalized printed ribbon and make your gift even more amazing. Just go nuts. It's a special occasion, so even a little tackiness is OK.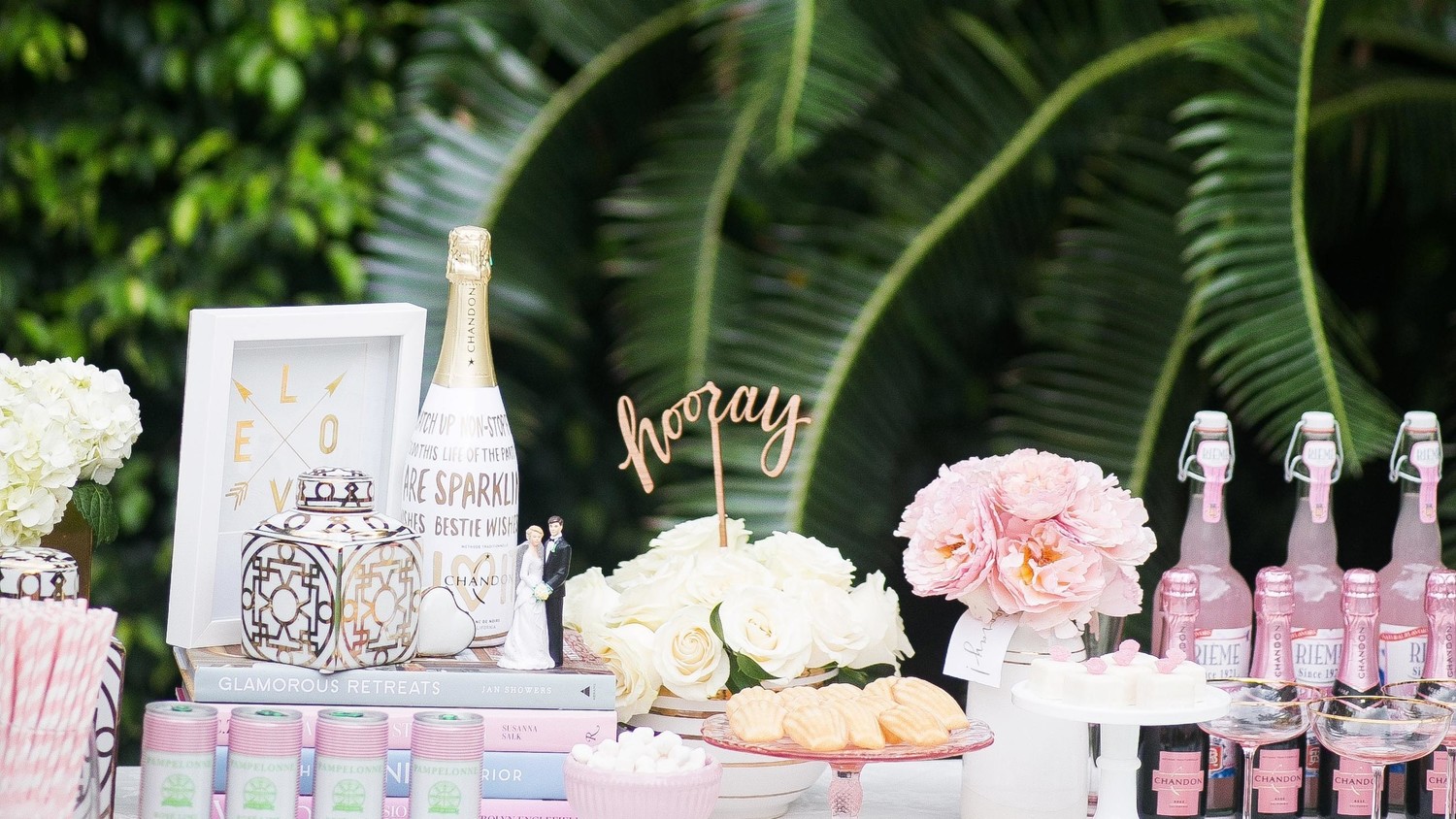 Espresso cups
If your friend and her spouse are coffee lovers, a nice set of espresso cups is an absolute must in their marriage. The good thing is that, regardless of their taste and preferences, there are so many choices available, that you're guaranteed to find the perfect set for your couple of friends. Here, you need to think about what their house is like and what they are like. The cups need to match their living room or the place where they usually have their coffee. The design can be elegant and fancy or funny and amusing. Some people like to have silly writings, while others prefer elegance and style. You're free to buy anything you want, but have these things in mind while choosing.
All in all, one of the things to remember when it comes to this task is to keep it simple and familiar. Always try to add a personal note to your gifts and that will surely guarantee your success. If you know your friend well, there's nothing to fear. Simply think about her wishes and needs, as well as her character and what she might like, and combine it with your ideas or suggestions that have been made for such an occasion. Keeping this in mind, chances of making a mistake are minimal so you can finally relax.